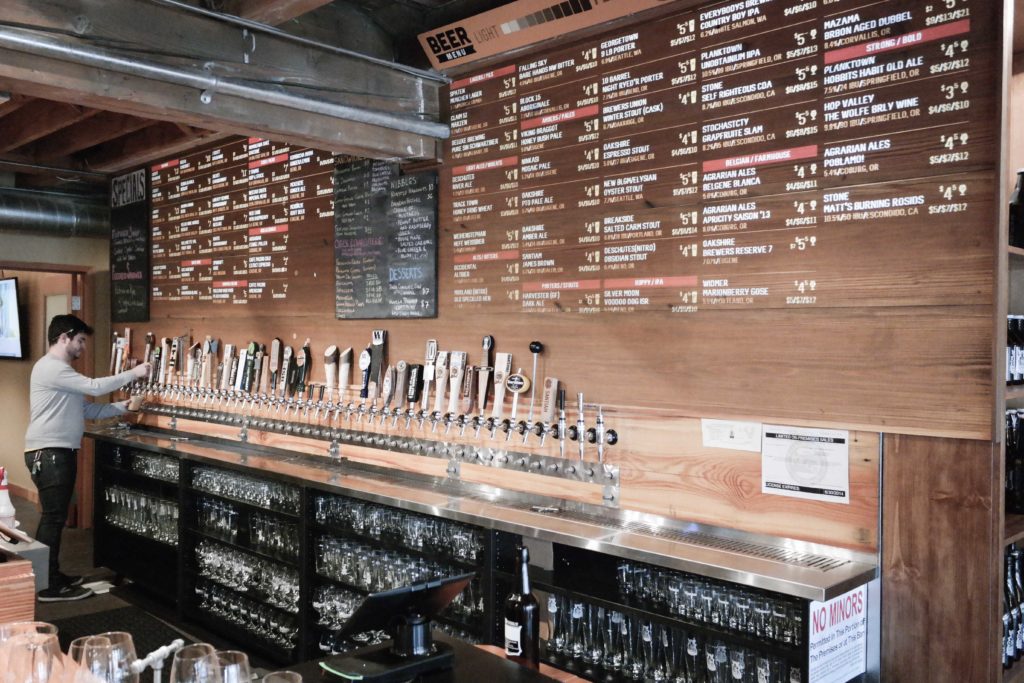 Are you ready to Party? Denver, Colorado has many beautiful places to see but they also have places to relax and have a few brews-keys. Are you looking for a night out on the town or maybe nice bar to relax at?
Hops and Pie
This was the first bar I was introduced too. If you are looking for a place that serves great draft beer along with amazing pizza this is by far the best spot in Denver, Colorado. I'm Italian so maybe I have a bias opinion but I think there pizza is hands down one of the best. It is all home made from the crust to the sauces. Not only there pizza is great but there beer selection is magnificent. They have discovered I believe over 20 beers. I'm not much of a beer drinker but I tasted the "Mighty Mouse" and I thought it was a smooth beer. Pizza and beer are the best together. If you are looking for both Hops and Pie are the place.
William and Gram
If you want some crazy mix cocktails this would be your kind of pub. Whether you want a Jack and Coke or appreciate fine whiskeys there are many options to choose from. They have so many cocktails I don't even know where to start. They do have food there but I would suggest you go there just to look at there cocktail menu. I tried some cocktail that was fruity. I thought it was a girls drink. By all means by the end of the drink it was enough for me. Go to William and Gram if your willing to check out new cocktails.
Peaks Lounge
This view is breath taking. This is a cool view to watch the sun rise. This is probably one if the best views in Denver to wake up too. This would be perfect to wake up to with a flavorful breakfast and a cup of coffee. It could also be ideal for an appetizer and a glass of wine. Peaks and Lounge has many different bottles of wines and beverages to choose from. Come to Peaks Lounge if you want a beautiful view.
The Irish Snug 
Last but not least. The Irish Snug serves food and drinks. They have great Jazz and Swing Music. Great food. This is a great place to hang out with friends and family. If you are looking for more of a mellow crowd and want to hang with a few friends this is your place.
There are many bars to check out in Colorado. Depending on what you are looking for; these are a few bars that I would recommend. From pizza, cocktails, or a moderate bar you have many option. Denver night life can be very crowded. Please don't drink or drive!  Law enforcement watches closely especially down town. Take an Uber, limo, cab, bus, or have a friend pick you up. It is not worth someones safety. Enjoy your time in Colorado and let it be an awesome experience. Contact me for more info on bars or any other places to eat.